SiteBilt®
Air Enterprises has been performing on-site assembly
of custom air handling units for more than 40 years, and
we leverage that experience into every project.
SiteBilt® AHUs and ERVs make air handling unit installation simple in tight, "inaccessible" spaces and are ideal for replacement or retrofit applications. SiteBilt® can incorporate existing columns, beams and wind-bracing into the AHU design and is a process that optimizes available mechanical space through on-site assembly. SiteBilt® sub-assemblies are made of lightweight aluminum, allowing for easy transport through doorways, hallways and elevators for simplified installation.
---
Live Replacement
Air Enterprises can provide bridge units to support transitional replacement without interruption of service. Weekend retrofits of a building's complete HVAC system is routine operation for our team. We replace live units with little to no downtime for non-stop air handling.

Coordinated Site Installation Planning
Our construction method allows us to make units that fit a site and situation precisely. We make units that others cannot to fit the ideal circumstances of the site, not the reverse. Every Air Enterprises air handler is custom, designed for your optimal needs. Our project team takes onsite measurements, manages design to fit the available space and performs full project planning, logistics scheduling and execution.
---
Air Handling for Historic Properties
Air Enterprises is an expert in the design and construction of retrofit air handlers for historic properties.Our expertise in SiteBilt® systems allows us to design and replace Air Handlers in the nation's most significant historical landmarks. When you need to do the impossible think of us.

 

Benefits of using SiteBilt

®

 include:

Simplified rigging and installation
Little-to-no building modification
Flexibility in design
Minimal disruption and downtime
Maximized mechanical space

University of Texas – Clock Tower

Preservation of historic properties through updated HVAC air handlers and air quality control via retrofit with low impact construction underpins our SiteBilt® approach.
Forget all misconceptions about "field-built" or "stick-built" air handling, with SiteBilt® no other solution comes close.
Contact Air Enterprises to learn more about SiteBilt® custom air handling units.
Low-Risk, All Air Enterprises Field Service Advisors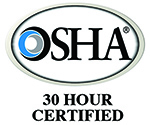 are OSHA 30 certified, ensuring the safest installation possible.